Micar Fabrication has been a trusted source of precision manufacturing in New York and Las Vegas for over 60 years. Known for offering reliable parts and products with the highest level of dimensional accuracy, our experienced team of engineers and designers work to put the needs of the customer first.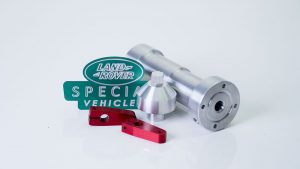 We take pride in the fact that we have remained competitive over the years. By continually adapting our CNC machining skills and equipment and evaluating our operational procedures, we strive to offer a uniquely personalized experience while providing excellent customer support and service throughout the development process.
We work with precision on a multitude of small, more intricate parts used in commercial industries in a range of materials such as aluminum, stainless steel, steel, brass, and titanium. We also work with plastics such as Delrin, Acetal, Nylon and ABS. We can provide first article parts for inspection prior to proceeding with any production runs in order to deliver consistent quality and accurate fabrication services at competitive prices.
Micar Fabrication offers the best options for the types parts you need custom made with high quality, exacting precision to your drawings and specifications and our broad experience helps us deliver cost saving recommendations to you. Our parts are manufactured with the highest level of dimensional accuracy and ability to hold tight tolerances. We work with a wide range of production metal and plastic materials.
Connect with us HERE and we can request you send us your drawings for a quote on price and delivery.