Micar Fabrication & Design is a fully tooled state-of-the-art prototype and production machine shop  based in Las Vegas.
At Micar Fabrication & Design, we are prepared to efficiently handle both short-run prototypes as well as long term production runs. We produce parts on traditional manual machines as well as sophisticated precision CNC machining and turning centers. Micar Fabrication can turn all types of metals and plastic's including steel, aluminum, titanium, stainless steel, tool steel, brasses and bronzes as well as all types of plastics.
CNC Machining Experts is our tradition.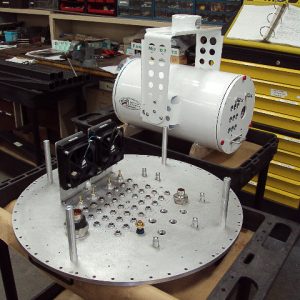 Micar Fabrication has a tradition of quality and service by exceeding customer expectations for over 60 years. Our policy is to establish and maintain long-term relationships by striving to improve performance in quality, delivery and cost for each and every customer.
Valuable Experience
We have an experienced technical staff that are familiar with aerospace, automotive, commercial, and medical industry requirements, we can provide value engineering services such as assistance with cost reductions, material selections and technology improvements.
CNC Precision Machining is our specialty.
Creative design and quality standards are the hallmark of our company. Each new customer order is reviewed to establish detailed manufacturing and quality instructions to direct fabrication and inspection. We manufacture to aircraft quality or O.E.M. specifications. Working within close tolerance's, accuracy and precision is part of our daily business.
Call Micar today for a price quote for your turning needs. When quality and experience count, you can count on Micar Fabrication and Design. (702) 871-4300